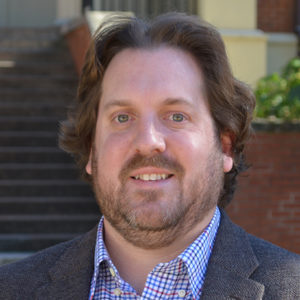 Chas Easley
Associate Professor
Ph.D. Biochemistry, Virginia Commonwealth University 2008
M.S. Biology, Virginia Commonwealth University 2005
B.S., Biology, College of William and Mary 2002
In the Lab
Medical treatments such as chemotherapies, exposure to environmental and industrial toxicants, and injury have all been shown to cause male factor infertility resulting in a complete loss of sperm production. To date, there are no cures to enable these patients to conceive a child with their partner. Using a non-human primate pluripotent stem cell model of spermatogenesis, Dr. Easley's lab seeks to determine whether functional gametes can be generated by pluripotent stem cells which are capable of fertilizing an oocyte, a model which could serve as a potential therapy for treating male factor infertility. Furthermore using a human pluripotent stem cell-based model of spermatogenesis, Dr. Easley's lab seeks to understand how certain chemicals disrupt spermatogenesis during various Windows of Susceptibility (WOS) to determine how environmental and industrial toxicants contribute to impaired fertility and transgenerational health concerns. Developing human in vitro models for reproductive toxicity testing is paramount for advancing the field and for understanding WOS as well as the cellular and molecular mechanisms that may underlie these disruptions in human spermatogenesis.
Research Bio
Chas Easley, PhD is a Tenure Track Assistant Professor in the Department of Environmental Health Science in the College of Public Health at the University of Georgia. His lab's research is focused on using a novel, pluripotent stem cell-based in vitro model of human spermatogenesis to 1) understand how exposure to environmental toxicants impacts male fertility and 2) develop stem cell treatment options for male factor infertility. Specifically, Dr. Easley's work focuses on signaling pathways that regulate and promote human and non-human primate spermatogenesis and how environmental exposures interfere with the function of these pathways to disrupt spermatogenesis and/or alter the epigenome to contribute to transgenerational health concerns. Furthermore, Dr. Easley's lab is using a non-human primate system to determine whether in vitro spermatogenesis can be used a regenerative medicine approach to restore male fertility in men sterilized by medical treatments, occupational exposures, or traumatic injury.
Links
​Publications by Chas Easley may be found at PubMed.
​For more information visit the Easley Lab.