Recruiting Graduate Students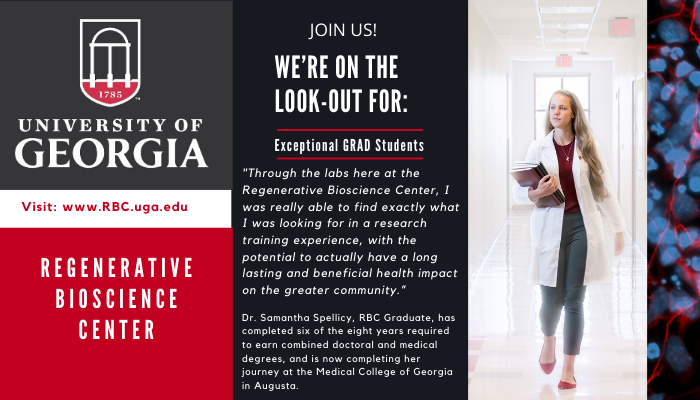 Complete your research journey with us
The RBC is recruiting research and ILS graduate students
As a graduate student in the RBC, you will make discoveries that could change the world. You will engage with multiple research labs, including neuroscience, biomedical engineering, animal science, molecular and cell biology, and beyond. You will make a difference in the lives of others and the local and global community. When you graduate, you will capitalize on our large network, in the Atlanta area and beyond, to offer students real-world experiences through internships and cooperative work experiences.
Integrated Life Sciences (ILS) at the University of Georgia
We recruit only the best and the brightest
The University of Georgia received a NICHE 2021 rating, #3 Best Colleges for Agricultural Sciences in America. Additionally, UGA has advanced to #15 in U.S. News & World Report's 2021 ranking of the best public universities in the nation. This marks the fifth consecutive year that UGA has placed in the Top 20, climbing from the No. 16 position last year.
There are many RBC faculty members currently seeking graduate students to participate in their ongoing research. Prospective students should review faculty profiles on their departmental websites to learn more about their specific research interests. Please complete our online form to give our faculty a better understanding of who you are and why you are applying.
Read more information about RBC core research.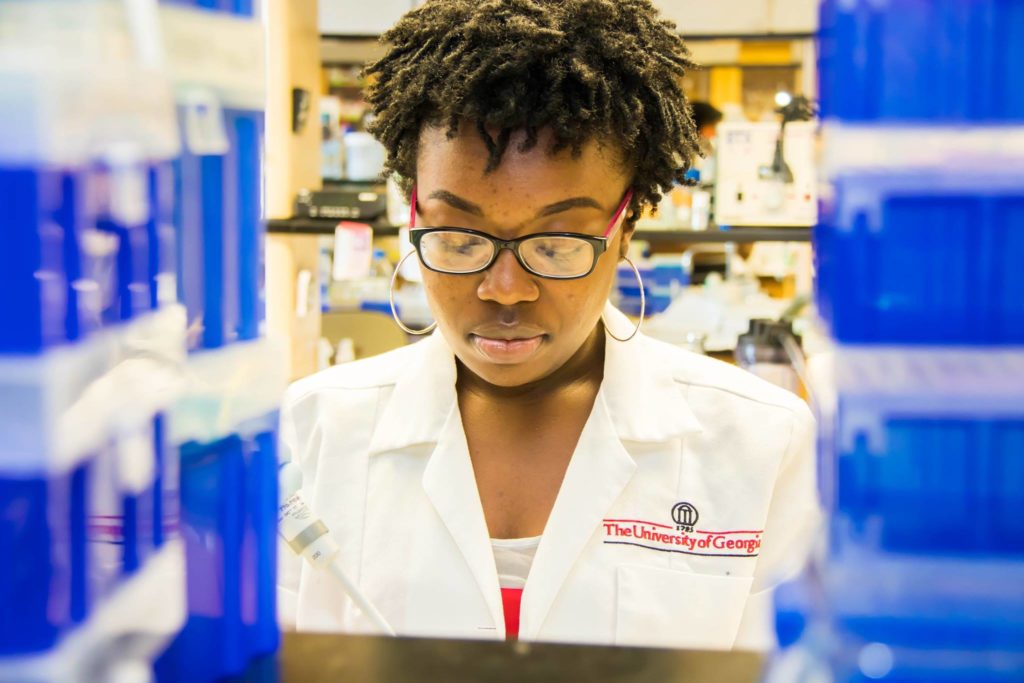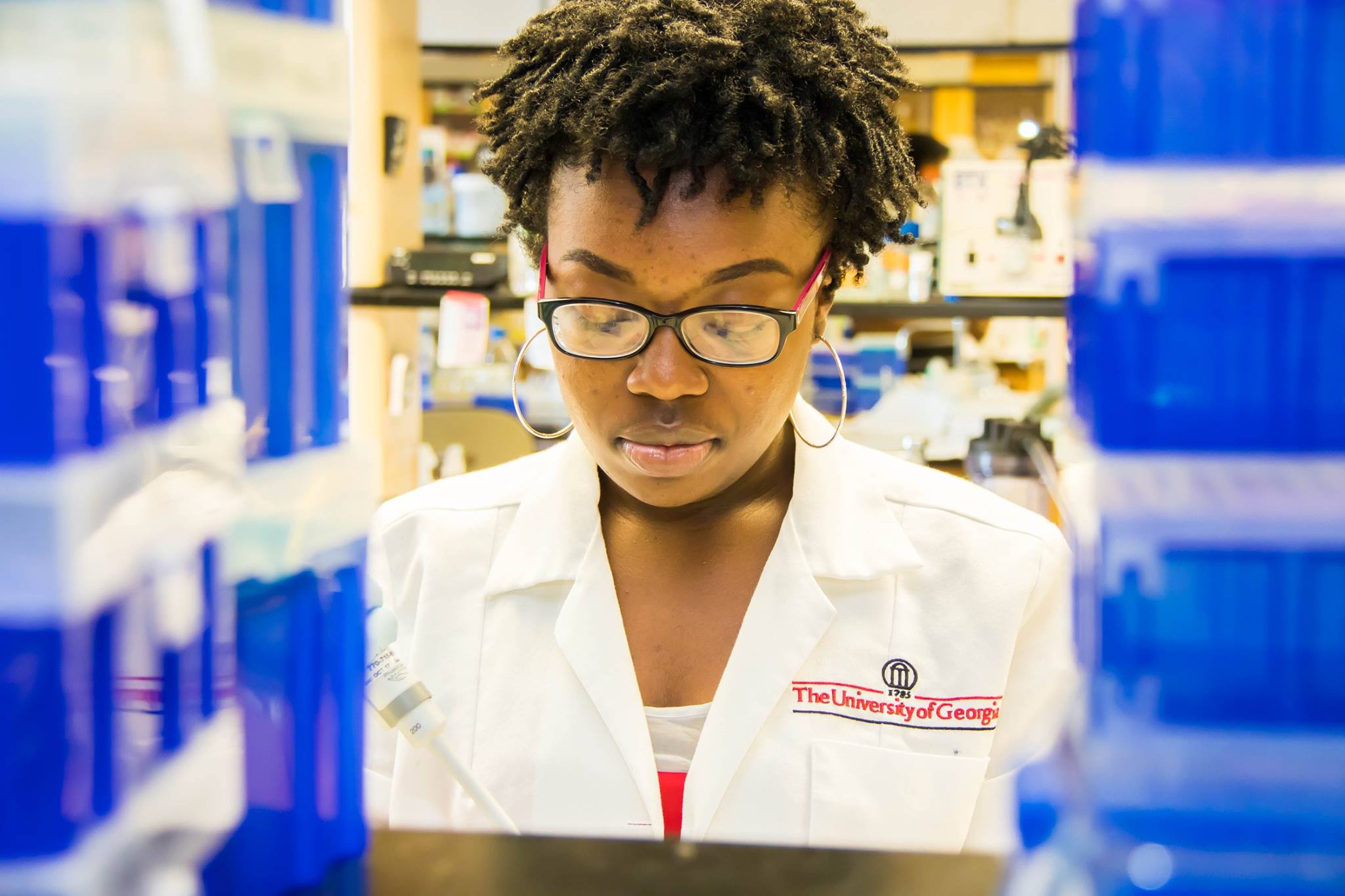 Find a lab
Become a graduate mentor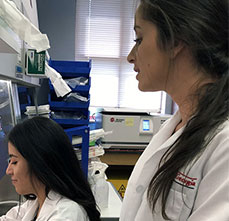 Become a graduate mentor like Kelly Scheulin, from the West lab; mentoring Karen Mancera, an undergraduate in the Marklein lab, on induced pluripotent stem cell (iPSC) culture. Two different labs collaborating together to address issues of heterogeneity and possibly eliminating the need to screen different donors or tissue sources.
Annual Research and Development Expenditures
$495 Million
in fiscal year 2020
41% Increase
since fiscal year 2013
Our graduate students are changing the world